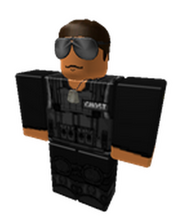 Write the first paragraph of your page here.
Introduction To Staff Sergeant Jaiand
Edit
Staff Sergeant Jaiand is One of the Team Leaders of The Special Forces.
His role varies over time, most of the time its watching over the base with an eye of a falcon, and at other times it's blowing Jaffas heads off with the rest of his team.
Jaiand Is the Team Leader of SG-2, which specialise in getting in and out and making a bang and well making a racket while they do so.
Biography
Edit
Your a big fucking noob that nobody likes -Zackojacko