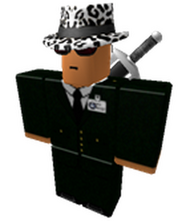 Introduction to Brigadier General Jack Charles
Edit
Jack Charles is a Brigadier General in the SGC, he has many jobs and plays a moderatly big part in Command, He is apart of the Stargate Command's HIGHCOM Commity along with most of the other officers.
Brigadier General Jack is apart of three Divisions ;
The Special Forces - Team Leader.
The Military Police - Law Enforcement Sergeant.
Strategic Military Bureau - Base Control. 
Jack is one of the Team Leaders of The Special Forces, he Comamnds SG-1 The most Elite Combat Team in the SGC Time will tell if Jack is up for the Job.
Biography
Edit
Hi im jack, I'm mostly called as Charles Or General Charles, Im the Team leader of SG-1, Im specialise in Fighting and Leadership, Im friendly with almost everyone, It takes alot for me to get Annoyed with someone, I'm always up for a laugh and im always Active. I like to think of myself as Liked, Friendly, Funny and Looked up to. I have many friends in the SGC, Ive Been in SGC Since my start at roblox, And i continue to Hope to get Promotions and do my job. 
                                                          -Brigadier General Jack Charles - SG-1 Team leader