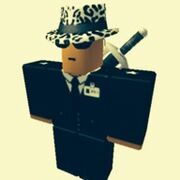 Write the first paragraph of your page here.
Introduction to Brigadier General Jack Charles
Edit
Jack Charles is a Brigadier General in the SGC, he has many jobs and plays a moderatly big part in Command, He is apart of the Stargate Command's HIGHCOM Commity along with most of the other officers.
Brigadier General Jack is apart of three Divisions ;
The Special Forces - Team Leader.
The Military Police - Law Enforcement Commander.
Strategic Military Bureau - Deputy Director 
Jack is one of the Team Leaders of The Special Forces, he Comamnds SG-1 The most Elite Combat Team in the SGC.
Biography
Edit
Hi im jack, I'm mostly called as Charles Or BG Charles, Im the Team leader of SG-1, Im specialise in Fighting and Leadership, My primary Weapon is a P90. Im friendly with almost everyone, It takes alot for me to get Annoyed with someone, I'm always up for a laugh and im always Active. I like to think of myself as Liked, Friendly, Funny and Looked up to. I have many friends in the SGC, Ive Been in SGC Since my start at roblox, And i continue to Hope to get Promotions and do my job. 
                                                      -Brigadier General Jack Charles - SG-1 Team leader